audio/video clips
January 2013 - Sinfini Music
Deconstructed - Debussy's Feux d'artifice
Noriko Ogawa analyses Debussy's dramatic and glittering musical depiction of a fireworks display, Feux d'artifice, and provides a fascinating insight into the mind of the French composer: how he loved to break the traditional rules of harmony, and how he was influenced by jazz and oriental music.
Performance - Noriko Ogawa plays Debussy
In a performance exclusively for Sinfini Music, pianist Noriko Ogawa plays Debussy's glittering depiction of a fireworks display, Feux d'artifice - the perfect music to capture the celebratory mood of this time of year.
May 2012
Noriko Ogawa appeared on BBC Radio 4's "Today" Programme on Friday 25th May, discussing the Myochin Hibashi chopsticks used in Yoshihiro Kanno's piece 'A Particle of Water' which will be performed in the final concert of Reflections on Debussy at Manchester's Bridgewater Hall on Saturday 9th June 2012.
To listen again please visit BBC iPlayer, or for a video clip, visit the BBC News website.
Noriko was also interviewed for CBC Radio's "The Tuesday Edition" programme on 29th May:
https://www.cbc.ca/asithappens/episode/2012/05/29/the-tuesday-edition-32/
April 2012

Noriko Ogawa plays Debussy's Préludes, including The Girl with the flaxen hair, at The Bridgewater Hall on Sunday 15 April, 7.30pm as part of the Reflections on Debussy series.
Debussy - La Fille Aux Cheveux De Lin from Preludes Book I (mp3)

For further information, please visit https://www.bridgewater-hall.co.uk/performance/16945.aspx
29 March 2011 - The Guardian

In March 2011, Noriko gave a special appeal concert in aid of the British Red Cross Japan Tsunami Appeal at Kings Place, London. In this video Noriko talks about the disaster, the appeal and the music chosen for the event.
29 March 2011 - BBC Radio 4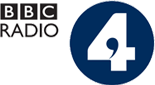 In this interview for BBC Radio 4 Woman's Hour, Noriko discusses the disaster in Japan with presenter Jane Garvey.
The programme, which also features a duet with Scottish pianist Susan Tomes, is available to hear on the BBC Radio 4 website.